One of the things you should learn when building a carport or garage is whether you need grants or not. Local building authorities may need a permit, and if that's the case, you will have to purchase a Certified building. The metal buildings can be certified or non-certified, but it's not always easy to see the obvious difference between the two from the outside. Do you know the basic difference between certified and non-certified metal buildings or metal carports?
What does it indicate to say that a metal building is "certified"? Typically, a certified building is professionally designed and engineered to resist established ratings for wind speed and/or snow loads. In some areas where building permissions are required for installation, only a certified metal building will be considered eligible to satisfy the fundamental requirements.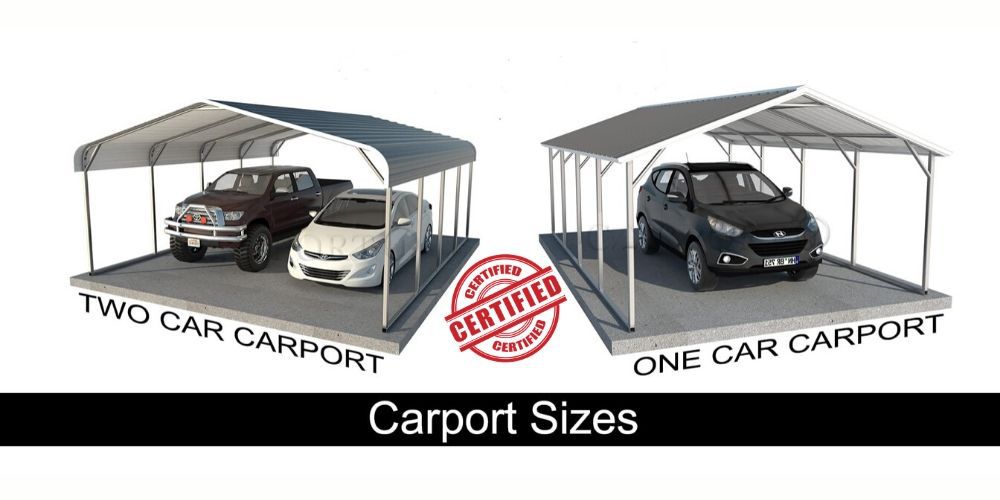 Along with this, some states and localities need all buildings to be certified. In a case, if you live in an area where building permits are not required for metal carports, then you may have the choice of just going with a non-certified structure for your carport or metal building. The option is really up to you.
Now the question comes, which one is a better option; certified metal building or non-certified. So, here is the answer: There are many advantages to choosing a certified structure over non-certified ones.
Certified structures come with improved engineering
These structures are installed with more support braces, screws, and anchors than non certified buildings.
Even if you happen to live in an area that doesn't typically experience wind or snow extremes
There is greater peace of mind that comes with understanding that your certified metal structure is built to last.
The Remarkable Features Of Certified Metal Carports:
There are several remarkable features that differentiate a certified metal carport from a non-certified unit. Most of these features are feasible to the structural makeup of the metal carport. So, the features of certified metal carport are:
The certified metal structures are built with the weather of the place in mind, you do not have to spend your money on adding extra features to the metal carport. The anchoring choices are also different for certified metal carports. If you are to install your metal carport kit over bare ground or asphalt surfaces, then many suppliers offer mobile home anchors too. Installations over concrete foundations anchored with wedge anchors can also be certified.
The Key Benefits Of Certified Metal Structure:
Structurally reliable, strong and usually have a longer lifespan than non-certified structure.
Certification for your metal carport gives it legal verification indicating you will not suffer any legal trouble for your metal carport after you have built it, comprising fines and penalties. You get documents and drawings for the certified units, which act as proof of your adherence to the law.
Make sure safety for residents of the locality, as well as structural safety for the metal carport itself.
Created with exact considerations for the weather conditions, which indicates that they can endure the elements of that place without fail.