Metal Garages: A Great Investment for your Storage Solution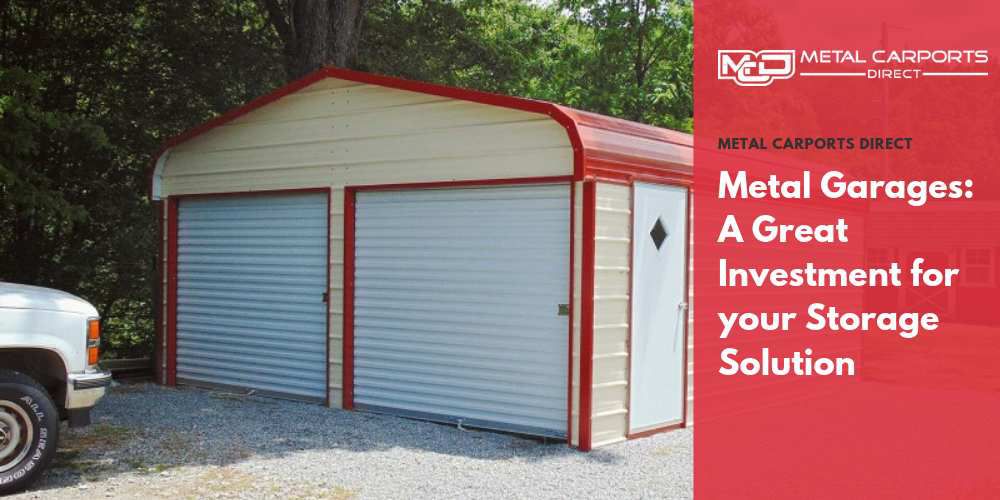 The advent of metal garages has outshined the use of any other alternative. Ample reasons show the importance of metal building solutions. Advanced steel structures are more durable and provide customization solutions than any other alternative cannot. Vehicle owners can also customize and use metal garages as per their needs or requirements.
Know why Metal Garages are the Best Investment for Storage Solutions
Some vehicle owners prefer to choose pole barns over the metal garages. When we increase the height of pole barns, they become more prone to wear and tear.
Choosing metal garages is a better alternative because they can be vertically expanded and do not show any type of wear and tear due to customization.
A comparison between pole barns and metal buildings will clearly show the advantages of one over another. Let's understand this with another example. If we choose pole barns, we will get limited designs for pole support layouts. Looking for creative solutions will be costly. Pitched sheds are common and basic.
Using metal garage kits, we can easily build shed, hip, cable, gambrel and different types of roofs. Further, we can easily add lightings and make upgrades.
Steel buildings are built and supported on trusses and frameworks, allowing large open spaces. Customization can be easily done to create an open floor plan. Choosing any other alternative will not offer such alternatives.
A customizable option provides solutions that can easily upgrade through add-ons, and this is possible in the case of metal garages. Vehicle owners can easily add customizations for any type of modification and future upgrades.
The exceptional durability of metallic garages is a huge advantage. Vehicle owners only have to invest one time and they can enjoy the benefit for a long time. The structures can easily withstand fire, water, rain, earthquakes and any other type of adverse climatic conditions. The excellent properties are the result of exceptional durability. Wooden structures or wooden garages will not show tolerance to pests but steel or metal can. In every way, metals are a better alternative than any other.
As pre-engineered structures do not have columns, they are flexible in themselves. Coupling the garages with doors, overheads & rollers provides unlimited space that can be used for creative work or uses.
Metal buildings are easy to build and can be quickly assembled. It will just take a few days to erect metal structures while it will take several months to build concrete structures. As these structures can be easily customized, no skilled labor is required for their development.
Further, pre-engineered kits are available with guides and assembly drawings. Therefore, one can easily build garages within a short period and without the need for more professionals.
As no skilled workforce is required to build metal garages, it is possible to save cost during their development. Don't worry about the steel garage prices, they are affordable.
Unlike wooden structures, steel or metal garages do not require great maintenance. The durability of structures is another factor that adds value to them.
The above factors are ample to understand the importance of metal building solutions. Contact 'Metal Carports Direct' and order pre-engineered metal building solutions at affordable prices.